The Head-To-Toe Pilates Method Training Studio is the Tennessee Valley's only dedicated Pilates Studio. For information about services, for answers to questions regarding your practice of Pilates, or for information regarding a specific teacher in your area, call 256-772-2006 or send an email to headtotoe@knology.net.
---
Special Events & Announcements
Hi there!
Sorry for the delay in the class schedule but as you can guess we are going through some changes at Head-to-Toe. We are now at 20 Martin Street in Madison and call ourselves The House of Pilates and Fitness! We love our new studio and can't wait for you to bring your energy to the house!
However, we have revised our operating process a bit and are now requiring RESERVATIONS to attend ANY of the classes. All classes will be limited in the number of participants and target the specific needs of that group. From time to time we will schedule specialized classes and will inform you in advance to give you ample opportunity to reserve. We will also be revising our membership policies and class packages but will inform in a later email. To reserve a spot in a class you will need to call 256-772-2006, inform us in person, or email headtotoe@knology.net. You may reserve one week in advance but any cancellation will need a minimum of 24 hour notice to avoid being charged.
Thanks again for your patience and we can't wait to see you at the House!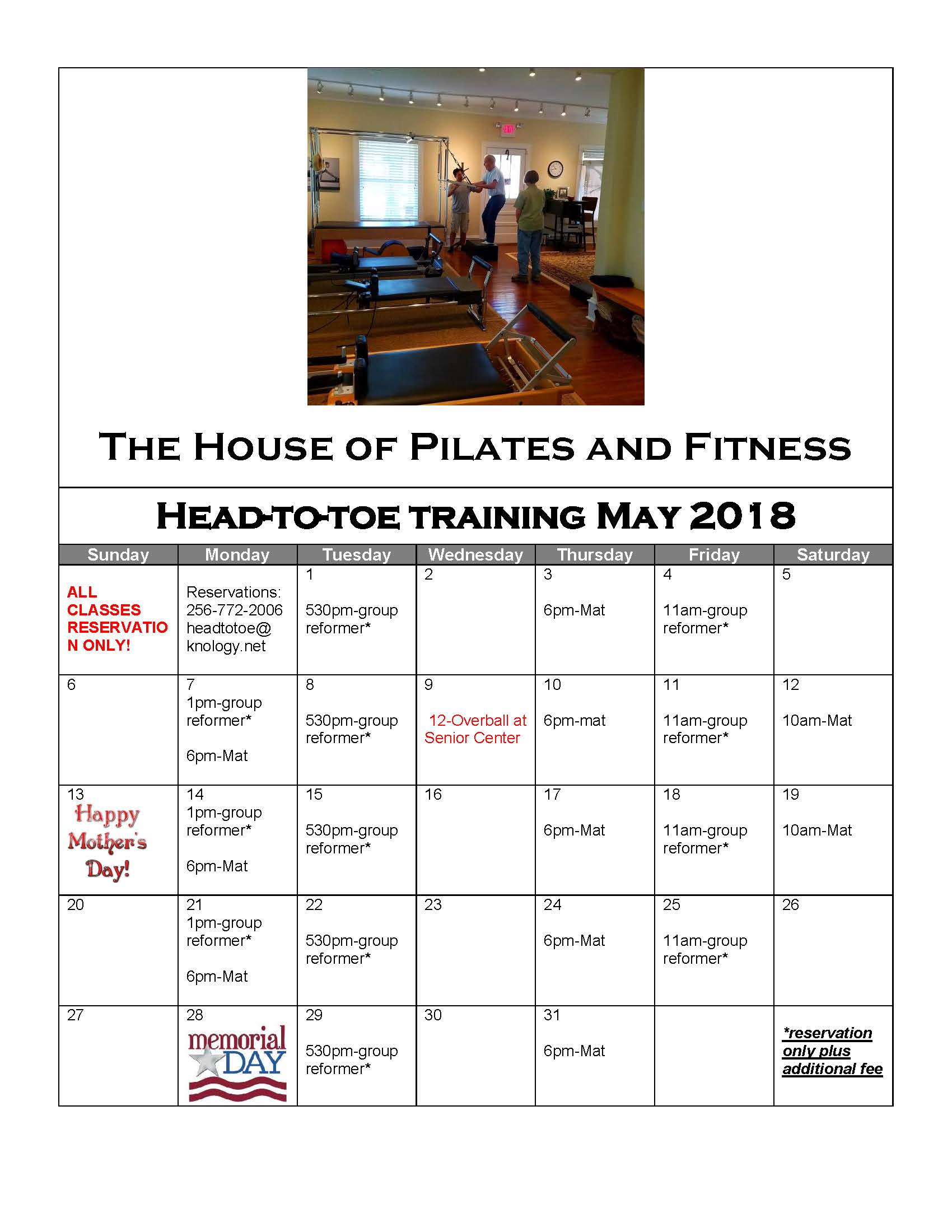 Dan

The House of Pilates and Fitness
Head-to-Toe Training
20 Martin St.
Madison, AL 35758
256-772-2006