The Head-To-Toe Pilates Method Training Studio is the Tennessee Valley's only dedicated Pilates Studio. For information about services, for answers to questions regarding your practice of Pilates, or for information regarding a specific teacher in your area, call 256-772-2006 or send an email to headtotoe@knology.net.
---
Special Events & Announcements
Hello and Happy Easter!
Here is the April calendar for Head-to-Toe Training, please note the special classes and the end of the month is Moving Day! The cover of the calendar is a photo of our new house of Pilates and Fitness! We are excited to start this new chapter of our studio at a new location! We will be at the House at 20 Martin Street, Madison Station Historic District! We ae so grateful for all these years and looking forward to many new adventures to come!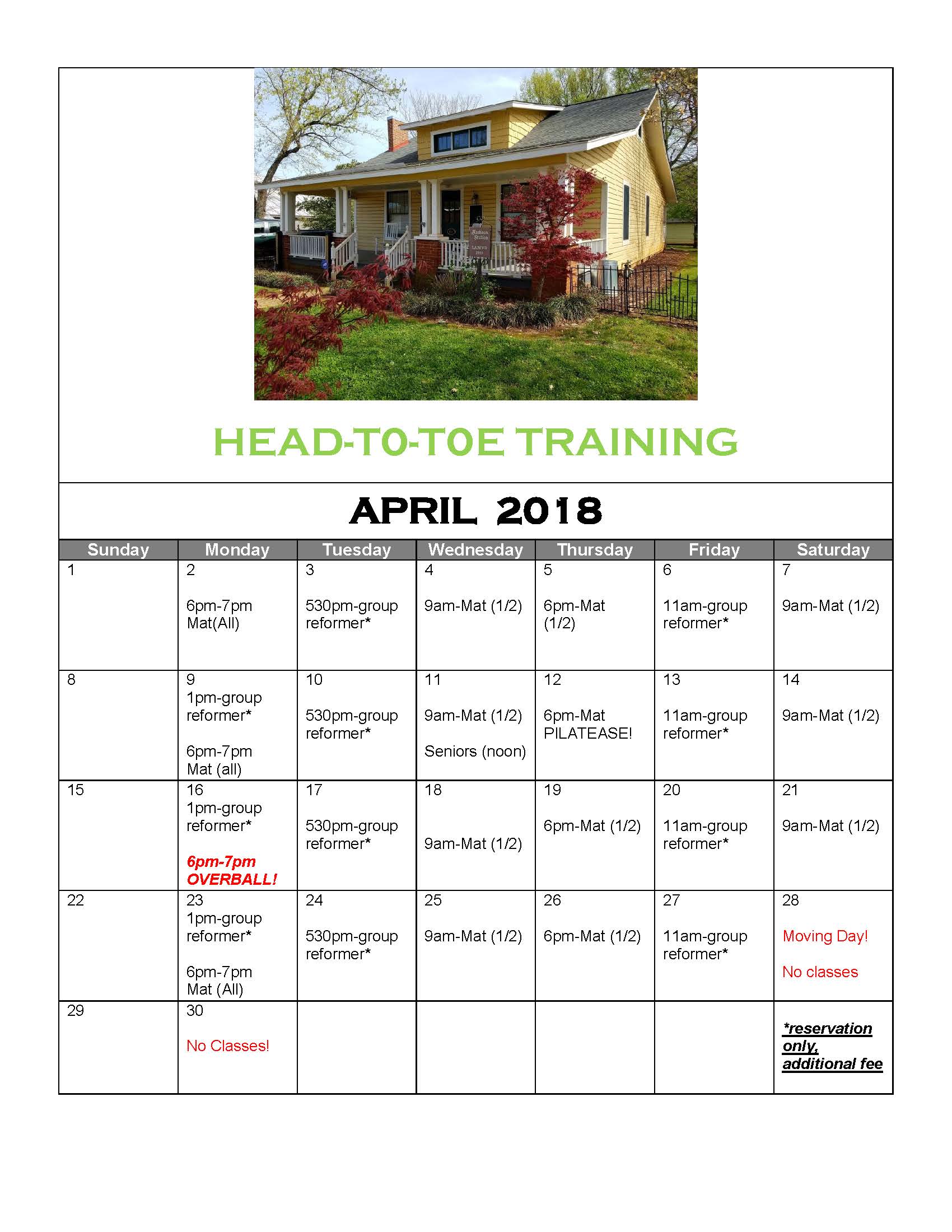 Hope to see you very soon!
Dan

Head-to-Toe Training
8006 Madison Pike, ste 5
Madison, AL 35758
256-772-2006