The Head-To-Toe Pilates Method Training Studio is the Tennessee Valley's only dedicated Pilates Studio. For information about services, for answers to questions regarding your practice of Pilates, or for information regarding a specific teacher in your area, call 256-772-2006 or send an email to headtotoe@knology.net.
---
Special Events & Announcements
Hi there!
I hope you have enjoyed September and are looking forward to a great Fall! We have new classes that we started last month at the studio and still have some open spots if you are interested (Mondays at 3 for matwork and Wednesdays at 11am for reformer work). Here is the calendar for October at The House of Pilates and Fitness. Please note the special focus classes like PilateEASE, Overball, and Stretch!
Also, next Saturday, on the 6th, the city of Madison will be conducting the Madison Street Festival from 9-4. This is one of the premier events of our state and our little downtown area will be hosting thousands of people visiting vendors, food trucks, information booths and all the local stores and shops. In addition, there will be live music and entertainment and a parade! You can get all the details of this event at www.madisonstreetfestival.org
We will have The House open all day if you would like to drop by and hang out with us as we give out information and demonstrate to the public what we do! Stop by for some refreshments, sit on the porch and rest your dogs! We would love to see you! If you are visiting you will not be able to park in the usual places as the streets will be blocked for the festival, but there will be designated parking at the Madison City Stadium on Celtic Drive. You can park there and ride a shuttle that will drop you off just down the street from us or we are only a short walk down the street from the stadium.
We hope to see you soon!
Dan
headtotoe@knology.net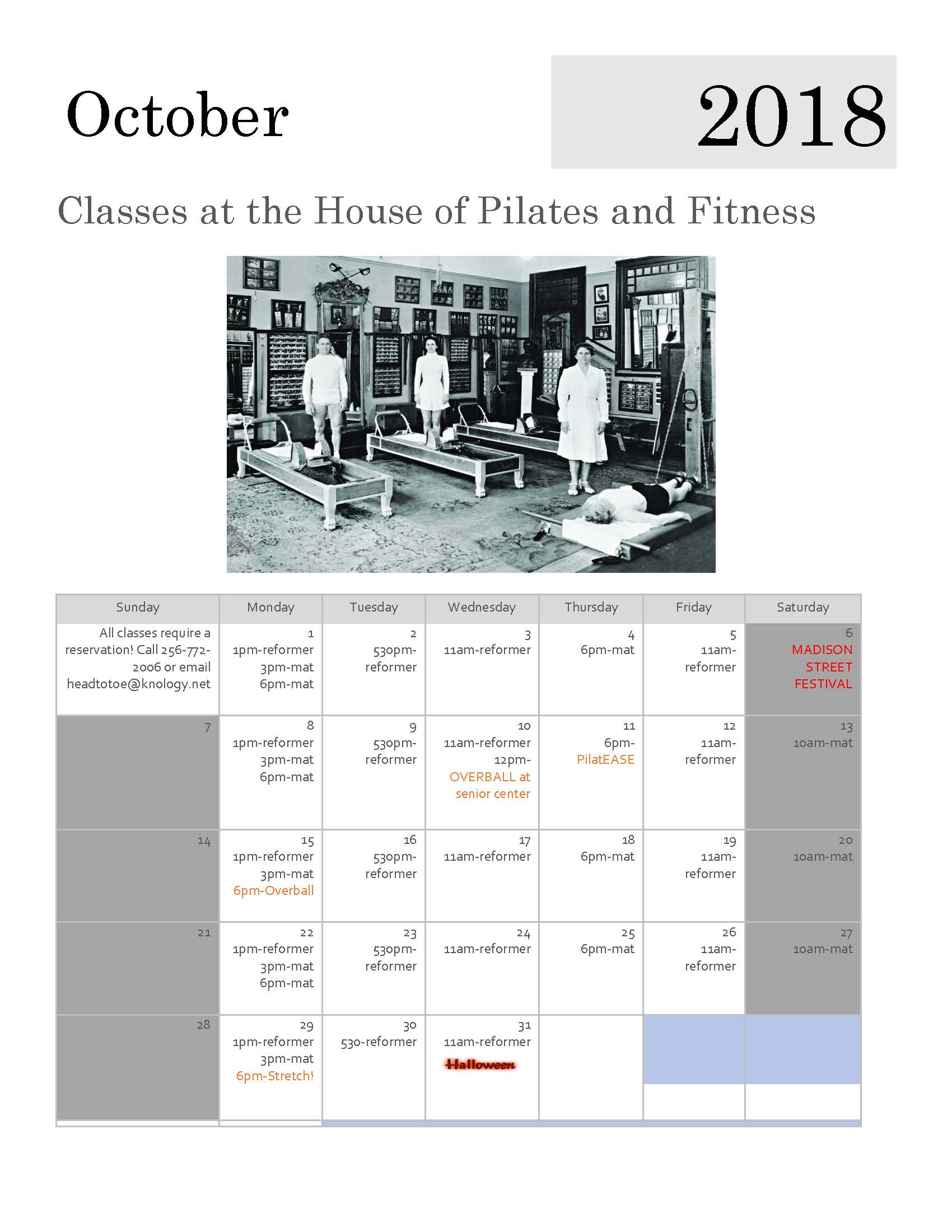 Dan

The House of Pilates and Fitness
Head-to-Toe Training
20 Martin St.
Madison, AL 35758
256-772-2006