The Head-To-Toe Pilates Method Training Studio is the Tennessee Valley's only dedicated Pilates Studio. For information about services, for answers to questions regarding your practice of Pilates, or for information regarding a specific teacher in your area, call 256-772-2006 or send an email to headtotoe@knology.net.
---
Special Events & Announcements
Hello!
I hope you are staying warm and had a great a January! Here is a class schedule for February, it is here! Please note the special classes for February: Pilatease, Overball and Roller Release, which is a class utilizing the foam roller to release stress and muscle tension!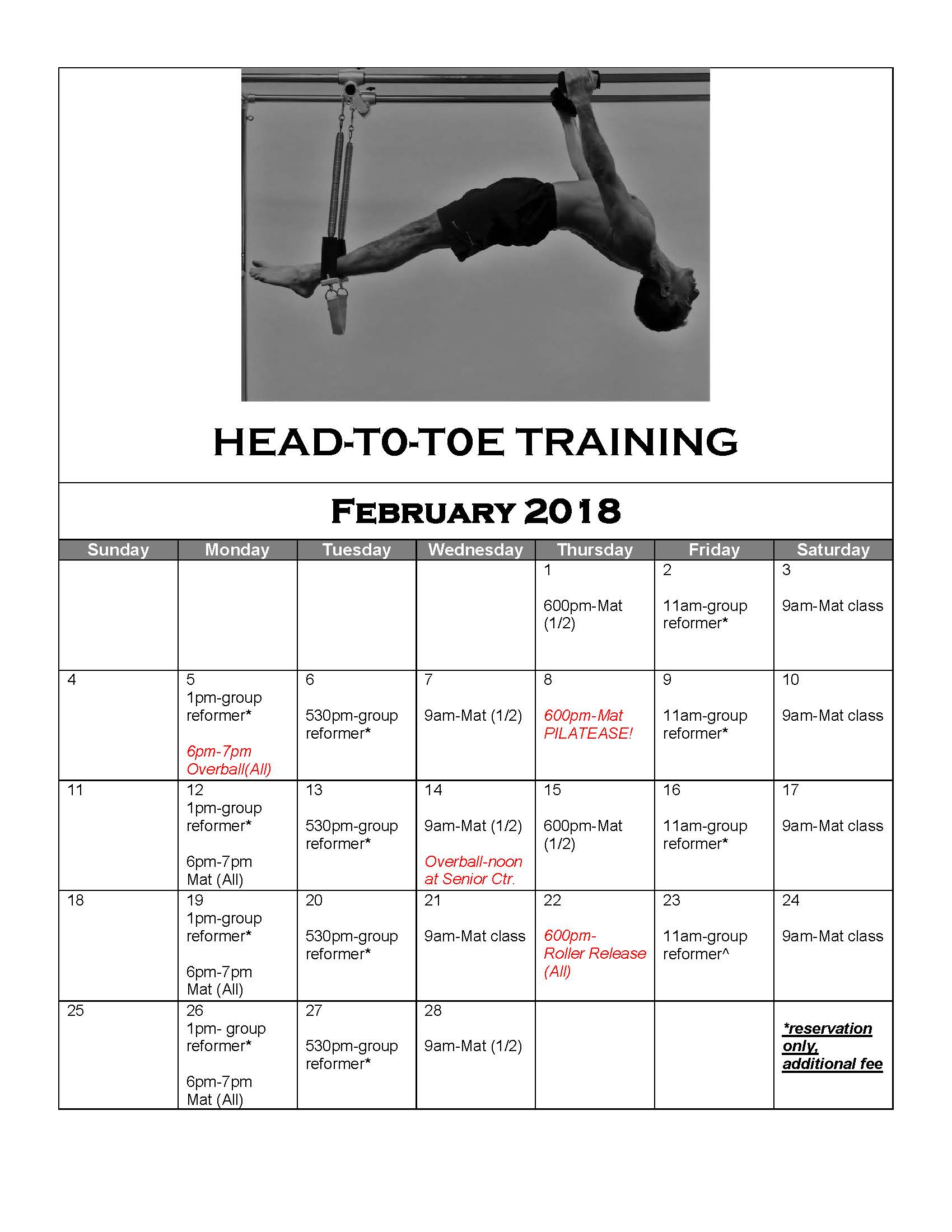 Hope to see you soon!
Dan

Head-to-Toe Training
8006 Madison Pike, ste 5
Madison, AL 35758
256-772-2006