The Head-To-Toe Pilates Method Training Studio is the Tennessee Valley's only dedicated Pilates Studio. For information about services, for answers to questions regarding your practice of Pilates, or for information regarding a specific teacher in your area, call 256-772-2006 or send an email to headtotoe@knology.net.
---
Special Events & Announcements
Happy New Year!
Have fun, be safe and celebrate the coming of a new year, a new you! Stronger, more flexible, more balanced in every way! Here is the class schedule for Head-to-Toe for January, let's get started! By the end of the year I want to stand on your stomach while you do the Hundred!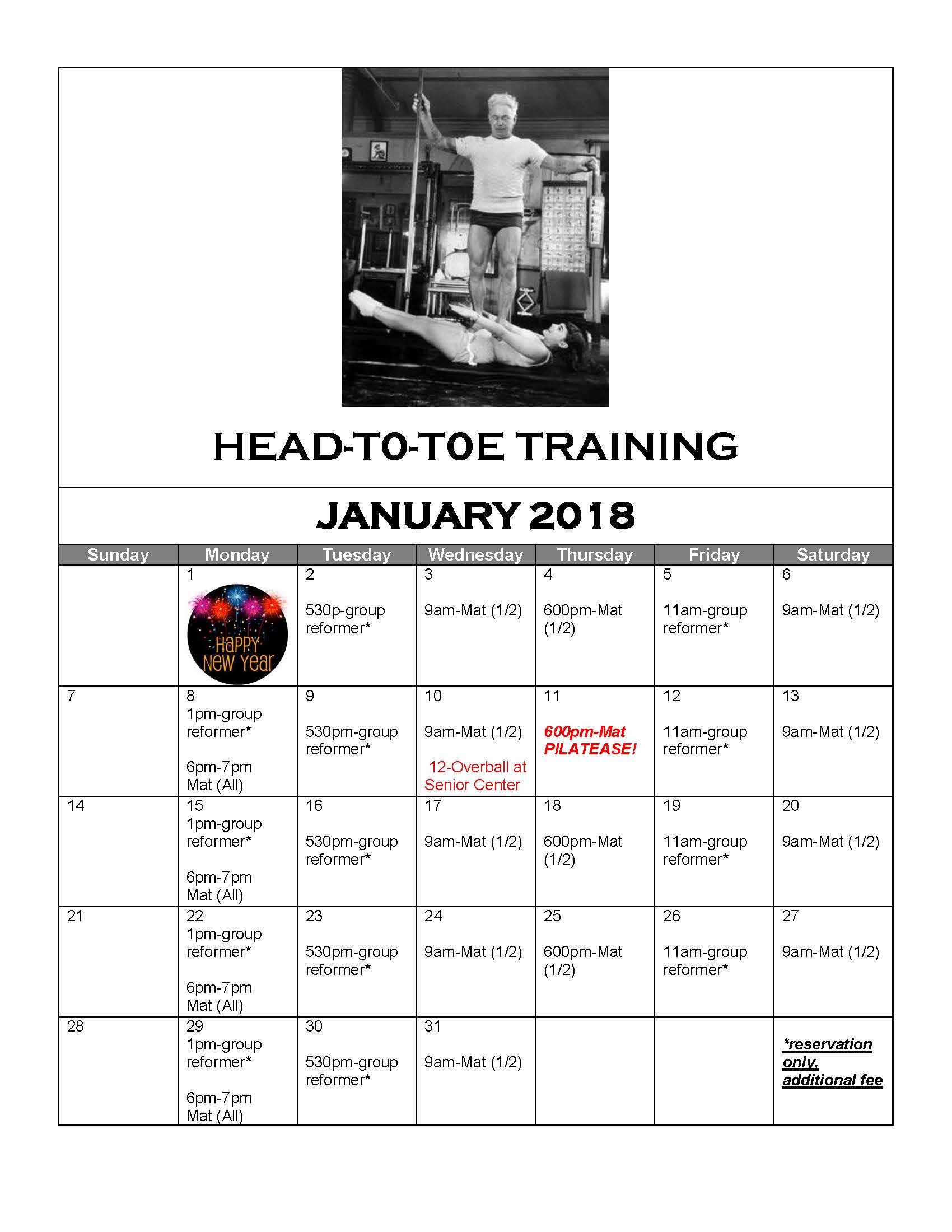 See you in the studio soon,
Dan

Head-to-Toe Training
8006 Madison Pike, ste 5
Madison, AL 35758
256-772-2006