The Head-To-Toe Pilates Method Training Studio is the Tennessee Valley's only dedicated Pilates Studio. For information about services, for answers to questions regarding your practice of Pilates, or for information regarding a specific teacher in your area, call 256-772-2006 or send an email to headtotoe@knology.net.
---
Special Events & Announcements
Hi there!
Here is our class schedule for the month of September! Please remember that all classes are by reservation. We have some new classes on the calendar for this month: a couple of Monday 3pm mat classes and a couple of 11am Wednesday reformer classes (I have a couple of spots available in this class still, let me know if you are interested). As always the reformer classes are standing reservation and the mat classes are week to week.
Also of note:
Labor Day: Studio Closed
Zac's birthday is the 24th!
And don't forget the Madison Street Festival coming up on October 6th!
We look forward to seeing you at The House,
Dan
headtotoe@knology.net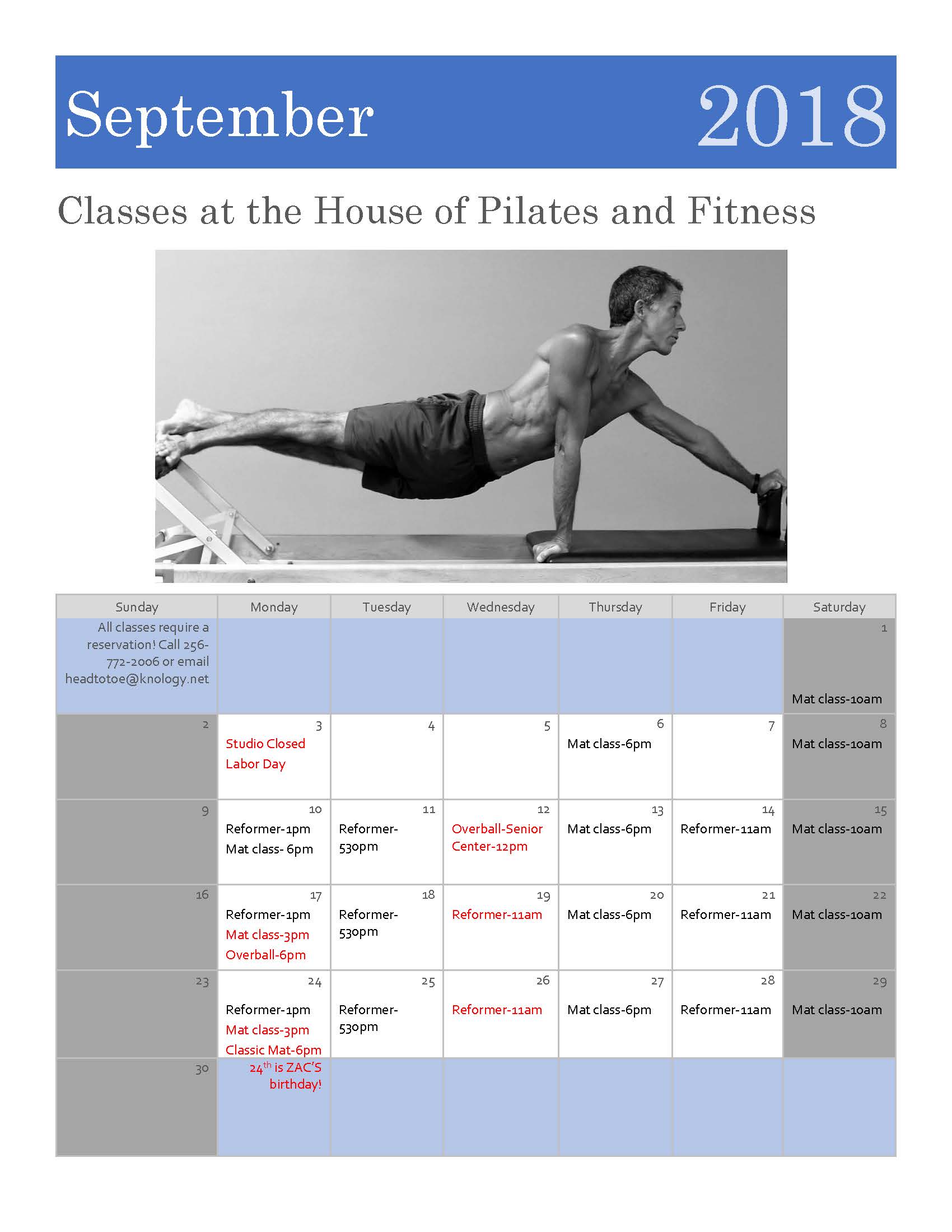 Dan

The House of Pilates and Fitness
Head-to-Toe Training
20 Martin St.
Madison, AL 35758
256-772-2006